Happy New Year to all from ASHE Georgia!
The first luncheon of 2023 was held on January 18th with TSPLOST updates by Allen Johnson, the TSPLOST Program Manager of the City of Sandy Springs, with great attendance. We Thank Allen for his time and the great presentation.
ASHE Georgia is also proud to announce Nishu Choudhary as the 2023 Babs Abubakari Memorial Scholarship recipient which was presented at the January 2023 Luncheon. She is currently a Doctoral Candidate at Georgia Tech and is involved with the student chapters of ITE and ASHE. Congratulations Nishu!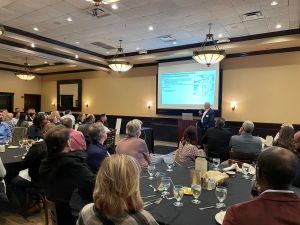 Join Over
550 Transportation Professional Members

 in Georgia
Learn more about ASHE Georgia today.